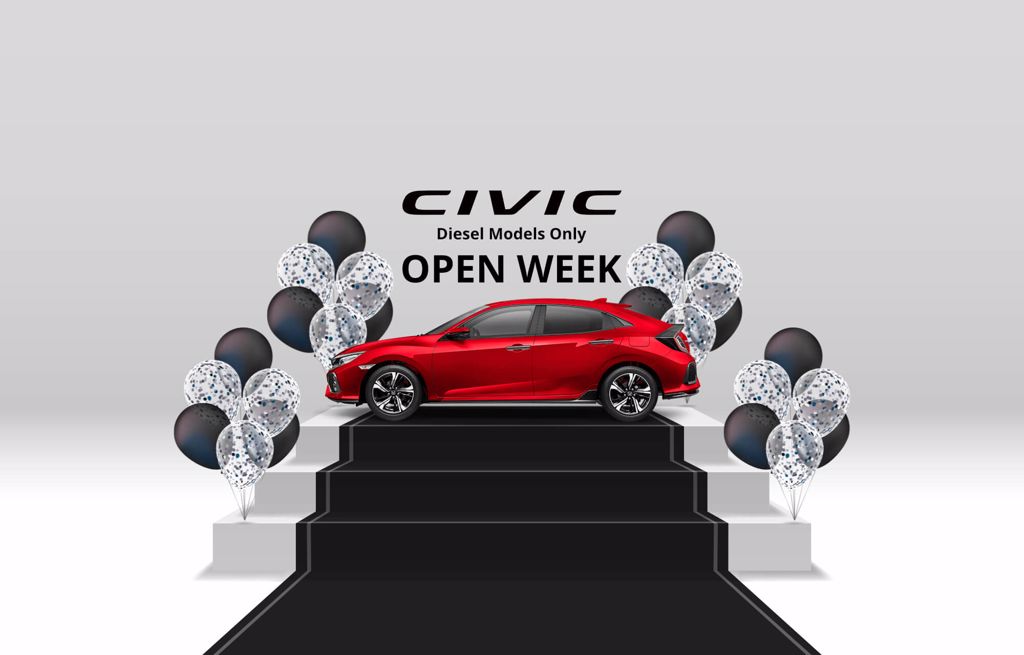 Civic Diesel Open Week Begins!
We're having an open week this week (Monday 25th - Saturday 30th) in celebration of the Civic Diesel.
We have huge offers on the Civic Hatchback and Saloon Diesel including a choice of the following:
€3,000 Guaranteed Minimum Trade-In Value, or;


1 Year Road Tax and Platinum Service Plan, or;


€1,000 Deposit Contribution, or;


Upgrade to 9 Speed Automatic, or;


3.9% APR/PCP
There's never been a better time to buy the cleanest Civic Diesel.
Contact us today or drop by our showroom in Letterkenny for more information including booking a test drive, discussing finance options and even the trade-in of your current model.
News